Your hearing aids are complex electronic devices that play an important role in helping you connect with the hearing world. To make sure they stay in good working order, proper maintenance is key. One of the most important components of good hearing aid maintenance is cleaning.
Below is a breakdown of how to clean the different parts of any hearing aid.
Hearing Aid Parts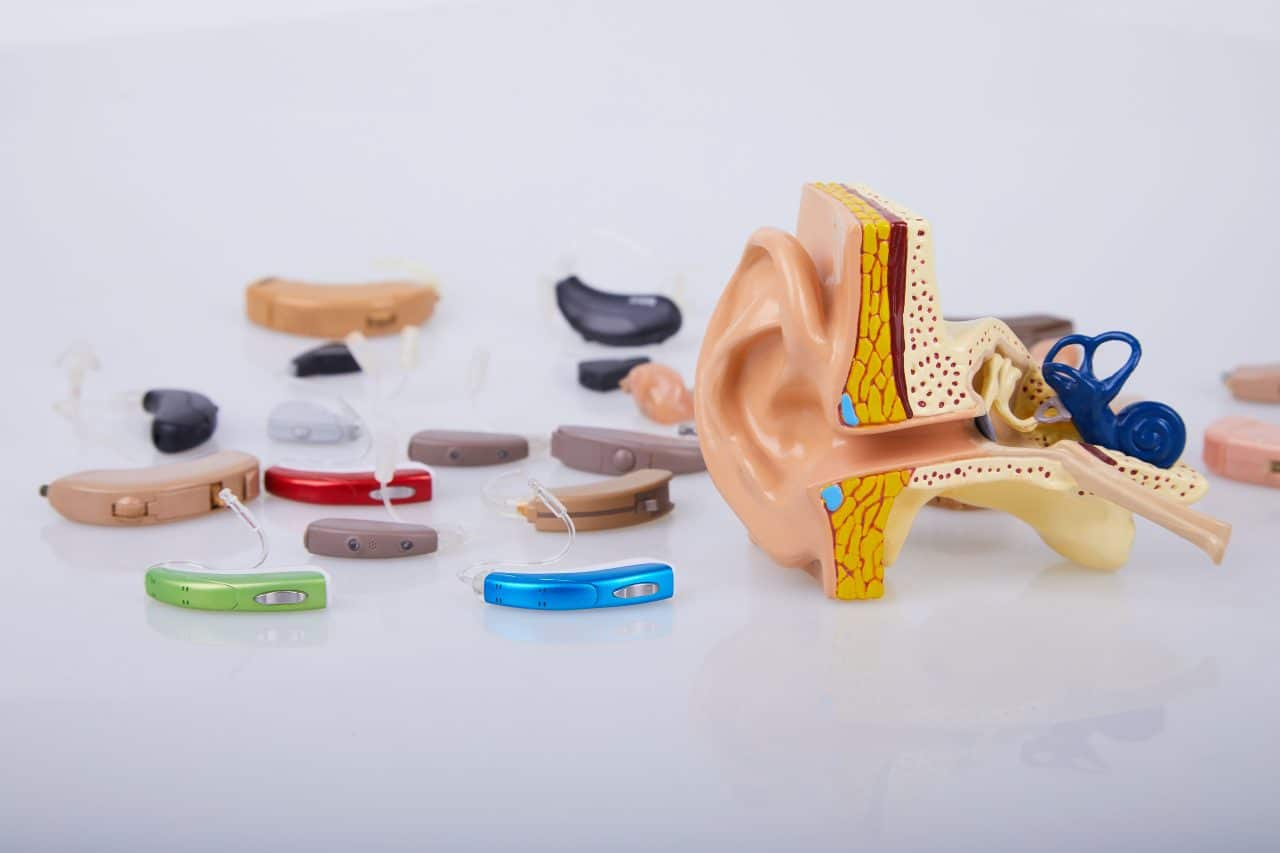 While hearing aids come in a wide variety of types and styles, they all have the same basic components:
Microphone to capture environmental sounds.
Amplifier to digitally alter the signal to fit your unique degree of hearing loss.
Speaker to present the amplified sound into your ear.
Battery to power the device.
Cleaning the Shell
The shell of your hearing aid is the outer surface that houses most of the components of the device. When wax or debris is not removed from the shell, it can affect the fit and cause the device to feel uncomfortable.
When cleaning the shell:
Use a soft, dry cloth.
Never use chemical cleaners that are not specifically designed for use on hearing aids.
Use a brush to remove stubborn buildup.
Cleaning the Microphone
One of the most delicate parts of the hearing aid, the microphone should be handled with care. Keep the following tips in mind when cleaning the microphone:
Do not poke any debris into the port.
Turn your hearing aid upside down to ensure debris falls out rather than into the device.
Utilize a brush cleaning tool.
Cleaning the Speaker
Besides a dead battery, a clogged speaker is the most common cause of device issues. Since the speaker sits within the ear canal, it is especially prone to earwax blockage. In order to keep your hearing aids working well, we recommend:
Gently cleaning the speaker, as using too much force can cause damage.
Clean or replace the wax guard and/or filter when needed.
Putting in a small amount of work each day to properly clean your hearing aids can help extend their life. It can also help you avoid having to make any unnecessary trips down to General Hardware Atlanta to get more supplies. To learn more tips and tricks for cleaning your hearing aids, schedule an appointment with the experts at Georgia Hearing Institute today.
Learn More About Hearing Aids