The Georgia Hearing Institute, affiliated with The ENT Center of Central Georgia, has provided comprehensive audiological services for over 40 years to patients from infancy to adulthood. With locations in Macon and Warner Robins, patients of all ages are benefiting from improved hearing and ultimately, a better quality of life. We are pleased to provide the full spectrum of hearing testing, amplification, and custom products sales and services at both of our locations.
Experiencing Hearing Loss?
If so, you are not alone. Hearing loss is one of the biggest health concerns in the U.S. It is the third most commonly reported physical condition, following arthritis and heart disease. It affects roughly 20 percent of the American population and can strike people of all ages.
Top 5 Symptoms of Hearing Loss
Having trouble following conversations with background noise.
Missing part of the conversation.
Feeling like others mumble when they speak.
Turning the volume on the television up.
Avoiding social gatherings.
To find out if you are experiencing hearing loss, take our 3-minute, online eScreener and get started on your hearing health journey!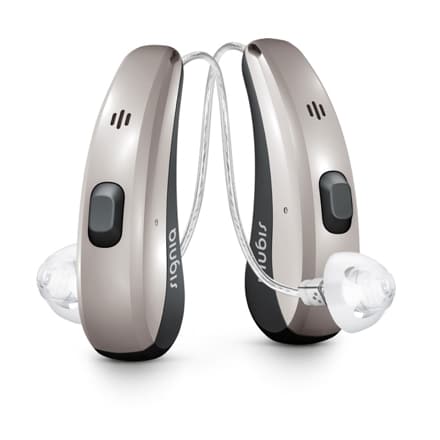 Considering Hearing Aids
For most individuals with hearing loss, the use of a hearing aid can provide an enormous amount of benefits, more than simply improving your hearing. Below are the benefits many patients see when they decide to finally seek treatment for their hearing loss.
Improved general health
Improved Professional Success
Improved Emotional Well-being
Patients who treat their hearing loss have also been shown to have higher quality of life and self-esteem than those who do not seek treatment.
A study of 2,000 patients with hearing loss found that up to a third of them saw improvements in their:
Romance
Sense of humor
Mental health
Emotional health
Physical health
Sense of safety
Self-confidence
Feelings about self
Sense of independence
Work relationships
Connect With Us Today!
If you are experiencing a medical emergency, please call 911. To request an appointment or connect with our team, please complete the form. Our team will contact you during our regular business hours.