Tinnitus, ringing or buzzing in one or both ears, is a common side effect during pregnancy. It affects one in three pregnant women and is the most common ear symptom experienced by women during pregnancy.
If you've noticed a ringing in your ears or are experiencing hearing problems during a lunch date to Cox Cafe, schedule an appointment with a hearing specialist to get your hearing checked.
Common Causes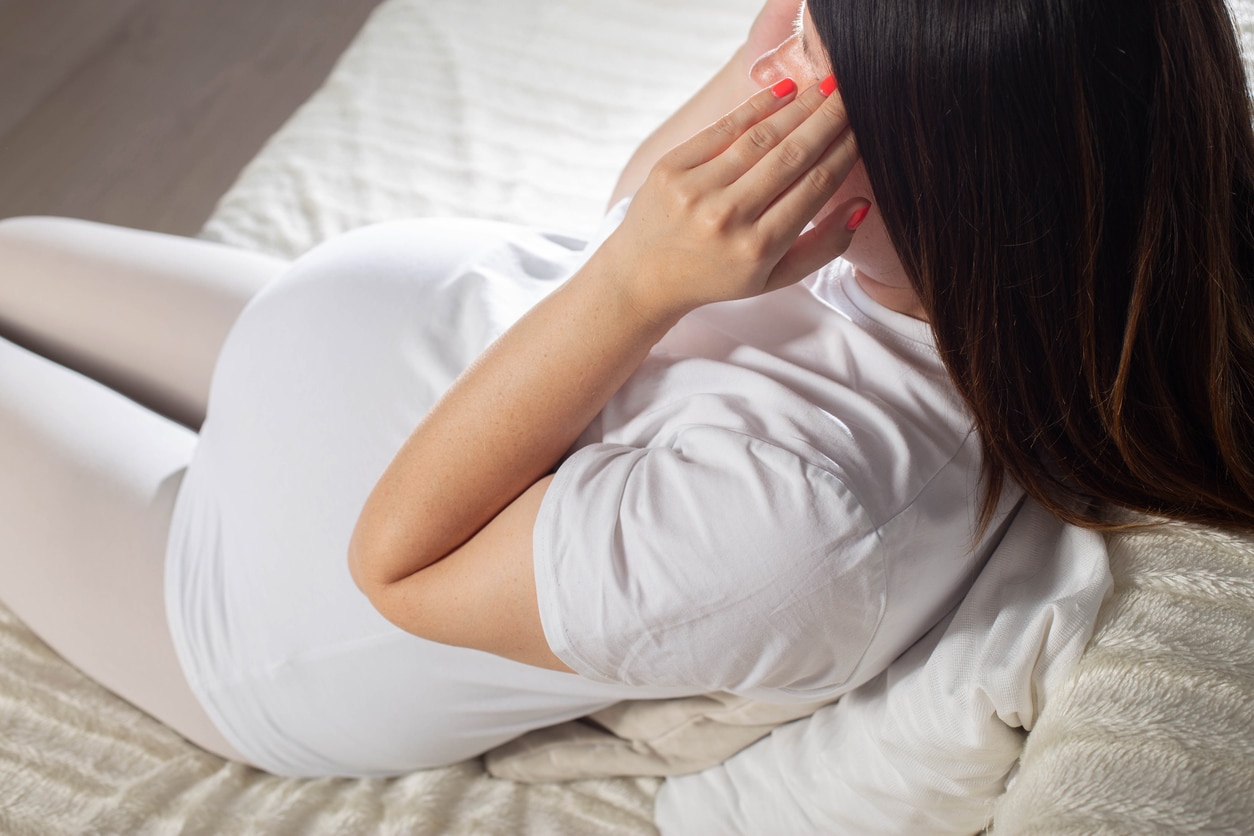 Hormonal and blood pressure changes during pregnancy are likely causes of tinnitus. There are a few other causes to consider, and all should be monitored. Keep your doctor updated in all scenarios to manage symptoms and overall care properly.
Potential causes:
Earwax­. Earwax buildup can cause hearing loss and tinnitus. There are at-home remedies such as earwax removal drops, or a doctor can help you remove it.
High blood pressure can lead to tinnitus during pregnancy because our inner ears are sensitive to changes in blood flow. Increased pressure during pregnancy can be a symptom of other conditions, so it's something to monitor.
Iron deficiency anemia can cause tinnitus and other hearing problems during pregnancy because iron helps carry oxygen cells to parts of the body, including your auditory systems. Pregnant women also need twice as much iron as those who are not pregnant.
Colds and sinus infections can cause middle ear infections, impacting your hearing ability.
Stress and poor sleep are triggers for tinnitus. Pregnant women likely feel higher levels of stress and could potentially sleep poorly, triggering tinnitus symptoms.
Otosclerosis is a rare cause of tinnitus. It occurs when there is abnormal bone growth in the ears, resulting in hearing loss. It is believed that hormone changes during pregnancy could cause otosclerosis.
Headaches and migraines could be causes for tinnitus or hearing problems during pregnancy, and pregnancy can trigger more frequent headaches. Talk with your doctor if you experience headaches or migraines during pregnancy so they can assist you with creating a treatment approach.
Discuss Your Symptoms
Be sure to discuss all symptoms with your doctor during pregnancy to minimize stress for you and your baby. Any tinnitus or hearing loss symptoms should be treated promptly. While tinnitus is common during pregnancy, it could also be a symptom of something more serious.
If you experience tinnitus, you should get a hearing test. Contact The ENT Center of Central Georgia to schedule an appointment.