If you are a regular flier, you've probably experienced a popping or pressure in your ears, especially during takeoff and landing. This happens because of the change in air pressure associated with increasing or decreasing elevations. The discomfort your feel is known as barotrauma.
Medical Definition of Barotrauma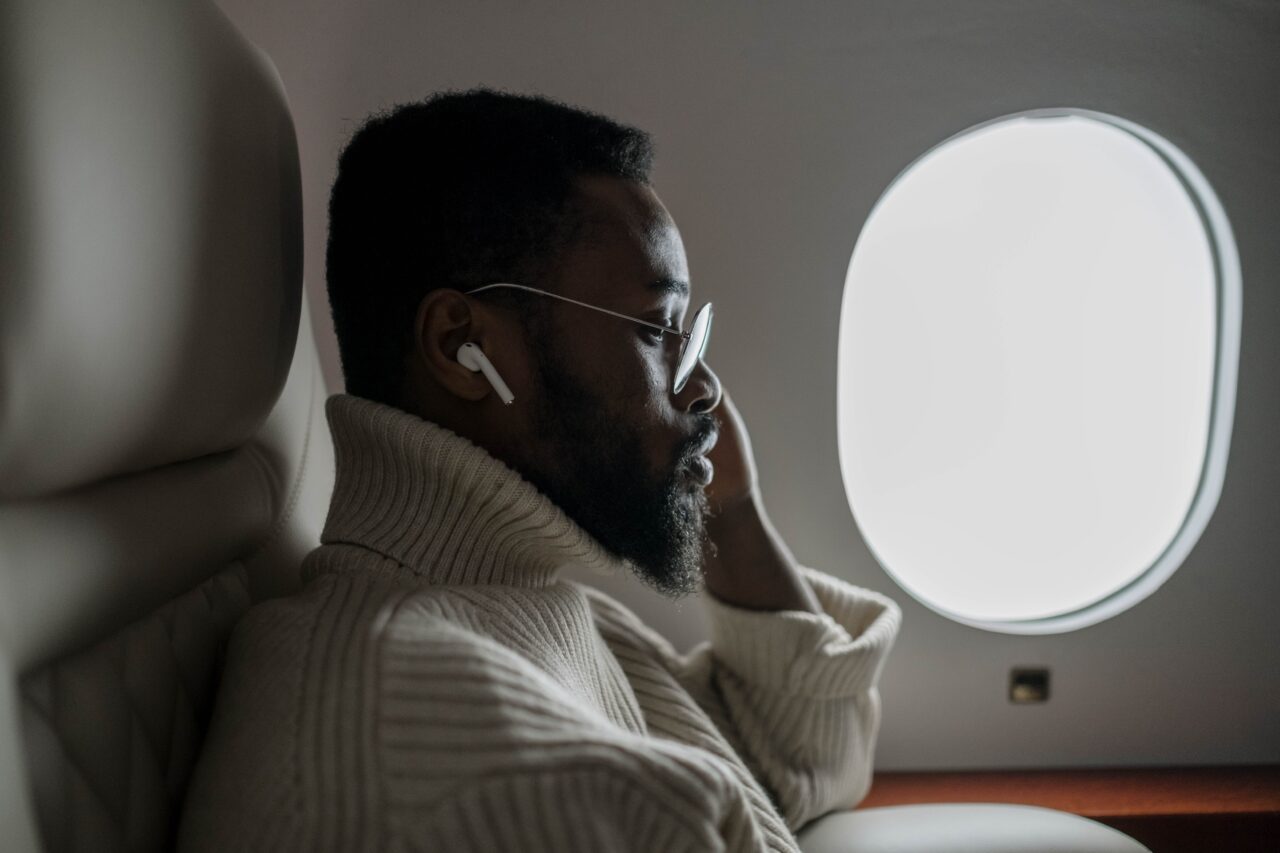 While most often associated with the ears, barotrauma can affect more than just the ears. According to the National Library of Medicine, "barotrauma is physical tissue damage caused by an unrelieved pressure differential between a surrounding gas or fluid and an unvented body cavity. The damage is due to compressive/ expansive forces and shear, leading to overstretching of tissues."
Why Barotrauma Happens
As mentioned, barotrauma occurs when there is a change in the air or water pressure of your surroundings. In addition to flying, it can also occur when scuba diving or driving up a mountain.
When you increase elevation (like during takeoff), there is a decrease in environmental pressure compared to the pressure in your middle ear. This pushes your eardrum outward. When landing, the reverse happens, and your eardrum is pushed inward. The popping sound in your ears occurs when the air pressure inside your middle ear equalizes that of your outside surroundings.
Issues like having an ear infection or other illness that affects your sinuses may make it harder for your ear to equalize, causing an increase in pain and pressure. Similarly, children, especially young children, may struggle more with ear discomfort on a flight because their eustachian tubes are narrower.
In addition to ear pain, barotrauma of the ears can cause dizziness, tinnitus, temporary hearing loss, and even eardrum perforation.
Ways To Relieve Pressure in Your Ears
Before you take your next flight out of Middle Georgia Regional Airport, consider the following steps to avoid or relieve barotrauma while in the air.
Use filtered earplugs
Yawn or swallow
Stay hydrated
Chew gum or suck on candy
Use nasal spray 30 minutes to an hour before your flight
Take a decongestant (ask your doctor first as decongestants can be dangerous for people with heart disease.)
If you're flying with a baby, make sure they have a bottle or pacifier as the sucking can relieve ear pressure
The good news is that barotrauma when flying is usually mild and temporary. If after several days your ears still feel plugged up or you are experiencing pain or hearing issues, make an appointment with an ENT to be evaluated.
For more information or to schedule an appointment with one of our experts, call The ENT Center of Central Georgia today.