While we often associate hearing loss with old age, it's a condition that can affect people of all ages, including children. The Centers for Disease Control and Prevention states that while they don't know the exact number, "data have shown that approximately 1 to 3 per 1,000 children has hearing loss."
If you've noticed that your child seems to have trouble hearing while at home or out playing at Amerson River Park, the best thing to do is schedule an appointment for a hearing test as soon as possible.
While these tests are painless, if you have a young child or toddler, you might be a little nervous about the testing process. Thankfully there are several steps you can take to help them prepare.
Preparing for Your Child's Audiologist Appointment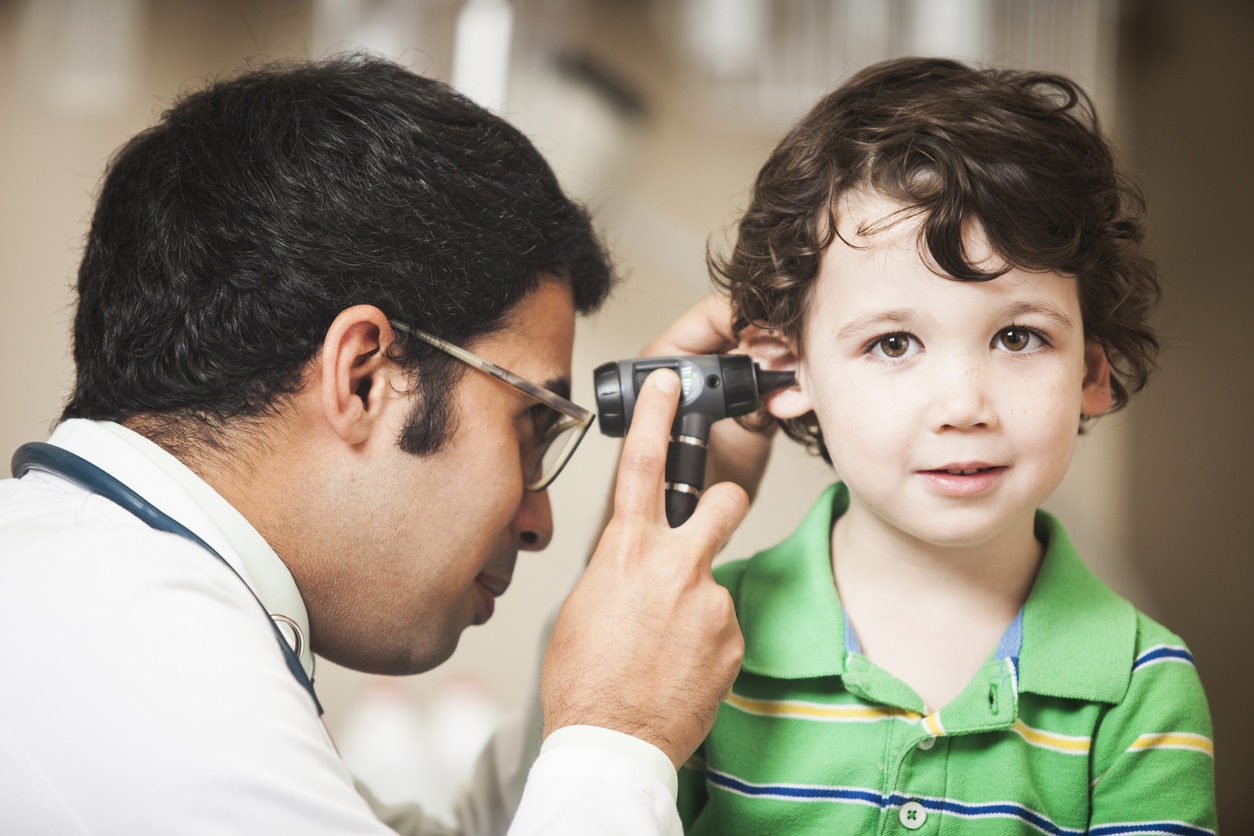 Have them practice wearing headphones. Since your child will have to wear headphones or earbuds during their hearing test, it will be much easier if they are already used to wearing them. Have your child wear headphones while doing something they like, such as watching cartoons or listening to music. Just make sure the volume isn't up too loud so it doesn't hurt their ears.
Give them a pretend ear exam. During an audiological exam, a lot of attention will be paid to your child's ears. You can help get them used to this by playing doctor and gently tugging on their ear and looking into their ear canal. You can have them give you an ear exam as well so that they become more comfortable and are less likely to be upset or scared on the day of their appointment.
Practice conditioned play activities. A big part of audiological exams for toddlers is called conditioned play audiometry.  This is when a child performs an action, such as putting a peg on a board or placing a block on a desk, when they hear a certain sound cue. You can practice this by doing something like having them put a toy in a bucket every time you say "beep." This helps to ensure that your child's results during this test are based purely upon their hearing and not because of misunderstanding the rules.
The Importance of Testing for Pediatric Hearing Loss
If your child does have pediatric hearing loss, it's essential for them to receive a diagnosis and begin treatment as soon as possible. Untreated hearing loss in children can lead to developmental delays in speech and language. This can affect their ability to perform well in school and even make it difficult for them to build friendships with other children. Pediatric hearing aids or cochlear implants can help your child avoid these delays and connect with others.
For more information or to schedule an appointment, contact The ENT Center of Central Georgia today.