October is Audiology Awareness Month, which means there's no better time to contact an audiologist about your hearing problems. If you're putting off getting your hearing loss diagnosed and treated, below we review some reasons it's time to reach out.
Hearing Loss Has Been Linked to Dementia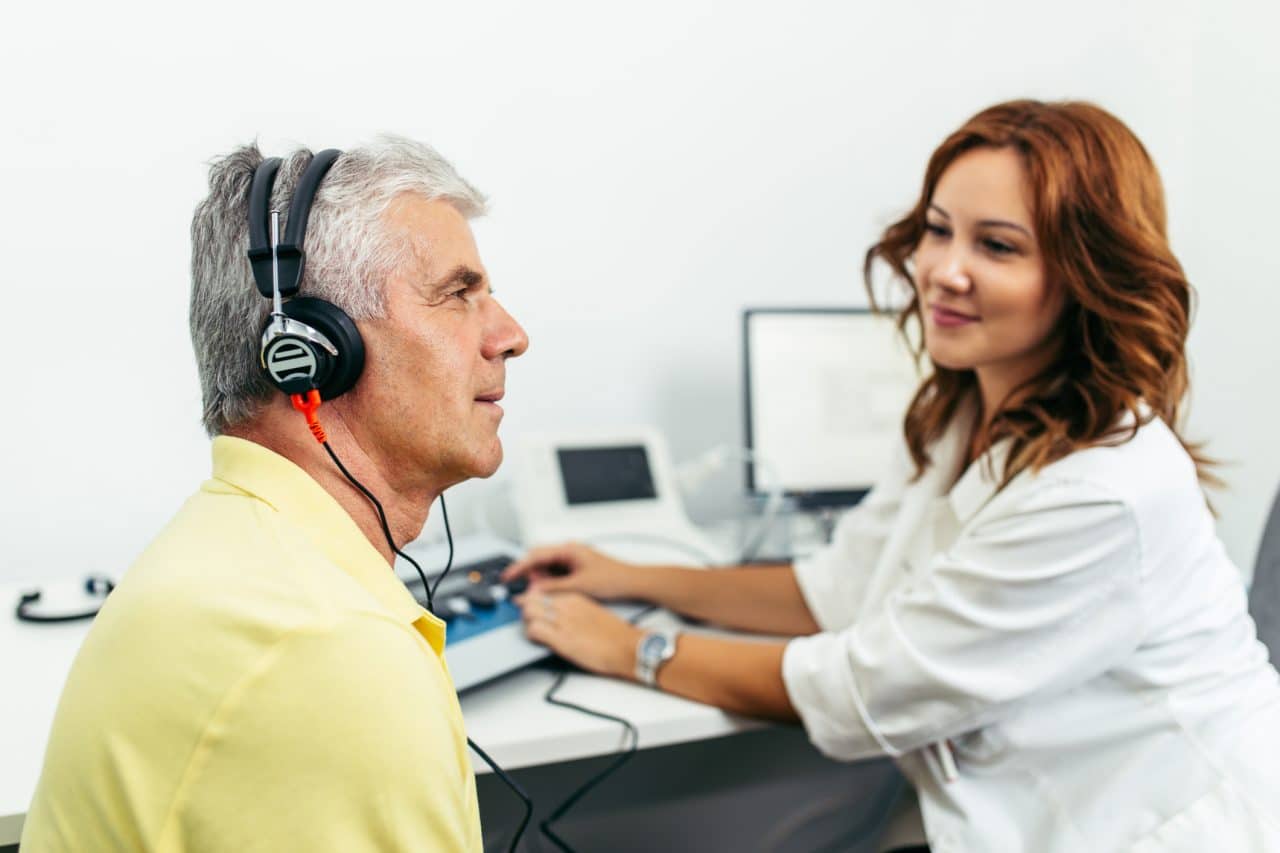 Hearing loss has been linked to dementia in multiple studies, including two from Johns Hopkins.
One study found that those with mild untreated hearing loss have two times the risk of developing dementia compared to those with normal hearing, those with moderate hearing loss have three times the risk and those with severe hearing loss have five times the risk.
Another study found that people with hearing loss experience a rate of cognitive decline that is 30-40% faster than those with normal hearing. This results in significant impairment 3.2 years sooner.
Hearing Loss Has Been Linked to Falls & Accidental Injuries
Research has also linked hearing loss to an increased risk of falls and accidental injuries.
Yet another study from Johns Hopkins found that those with mild hearing loss at 25 decibels are three times more likely to have a history of falling compared to those with normal hearing. For every additional 10 dB of hearing loss, this risk increases by 1.4-fold.
In their study, researchers at University of California-Irvine and Harvard Medical School found that participants who reported "a little trouble" hearing were 60% more likely to report an injury, those who reported "moderate trouble" hearing were 70% more likely and those with "a lot of trouble" hearing were 90% more likely compared to those with normal hearing.
Hearing Loss Is Associated with Anxiety & Depression
When you can't hear well, it can cause anxiety about missing out on important information or responding inappropriately because you misheard what someone said. This can lead you to withdraw from activities and people you once enjoyed and become socially isolated. Social isolation is a well-known risk factor for depression.
In fact, one study found that one if five older adults with hearing loss exhibits symptoms of clinical depression. If you experience depression, don't suffer in silence; reach out to Atlanta Center for Mental Health today.
Next Steps
Fortunately, use of hearing aids has been found to delay a diagnosis of dementia, falls, anxiety and depression in older adults.
If you're suffering from untreated hearing loss, now is the time to reach out and get help. For more information or to schedule an appointment, call the Georgia Hearing Institute today.