Loud noise exposure is one of the most preventable causes of hearing loss, but there are certain noisy professions where it can be difficult to avoid. Woodworking is one profession where you may find yourself consistently exposed to hazardous noise levels.
Hearing loss can impact many aspects of your life by reducing the ease of communication. Ordering a latte at S & D Coffee Inc. or understanding your friends at your favorite restaurant may feel difficult or impossible. To help prevent unnecessary hearing loss from getting in the way of your favorite activities, let's look at why woodworking may leave you susceptible to hearing damage and what you can do to protect your ears.
How Can Loud Noise Damage Your Ears?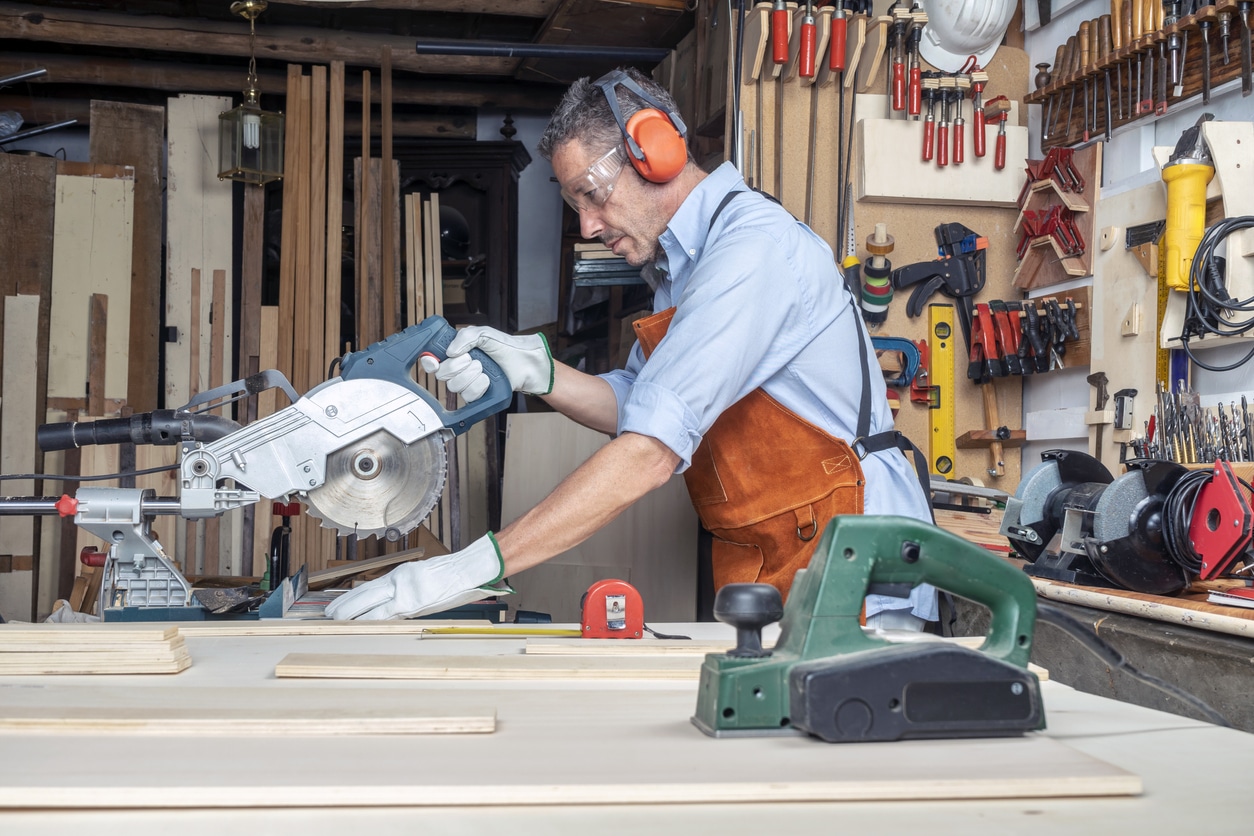 There are small hair cells and membranes in the cochlea of the inner ear. When the ear is subjected to loud noise, the cells and membranes can become overworked, resulting in permanent damage and hearing loss. The average person has 16,000 hair cells at birth. When these hair cells become damaged from noise exposure, they cannot be repaired.
Because hearing damage is almost always permanent, taking steps to protect your ears from loud noise exposure is essential.
Tips for Hearing Protection
The good news is that you don't need to change professions to protect your hearing. A couple of steps you can take towards healthy ear care include:
Wear ear protection. Earbuds and earmuffs or covers work by dampening the force with which sound hits your ears. By wearing these protective devices, you can continue to build new shelves, dressers and more without worrying about unnecessary damage to your ears.
Wear hearing aids under earmuffs. Hearing aids are helpful tools for accommodating your hearing loss. If you choose to wear your devices while woodworking, always wear earmuffs over them to help prevent further hearing loss.
Limit exposure time. Although you cannot avoid loud noise altogether, limiting your exposure time can help reduce damage to your ears. The National Institute for Occupational Safety & Health established a recommended noise exposure level of 85 decibels over an eight-hour shift. Exposure to noise over the recommended limits may result in permanent hearing loss. To prevent hearing loss, limit your shift time and wear ear protection when noise exposure exceeds 85 decibels.
Clean up. Woodworking creates a large amount of sawdust. Not only can sawdust cause allergic and non-allergic respiratory problems and cancer, but it can easily become lodged in unprotected ears, leading to an increased risk of infection and damage. Remember to vacuum or wipe up sawdust frequently to prevent it from piling up and causing damage.
For more information on protecting your ear health, contact The ENT Center of Central Georgia today.