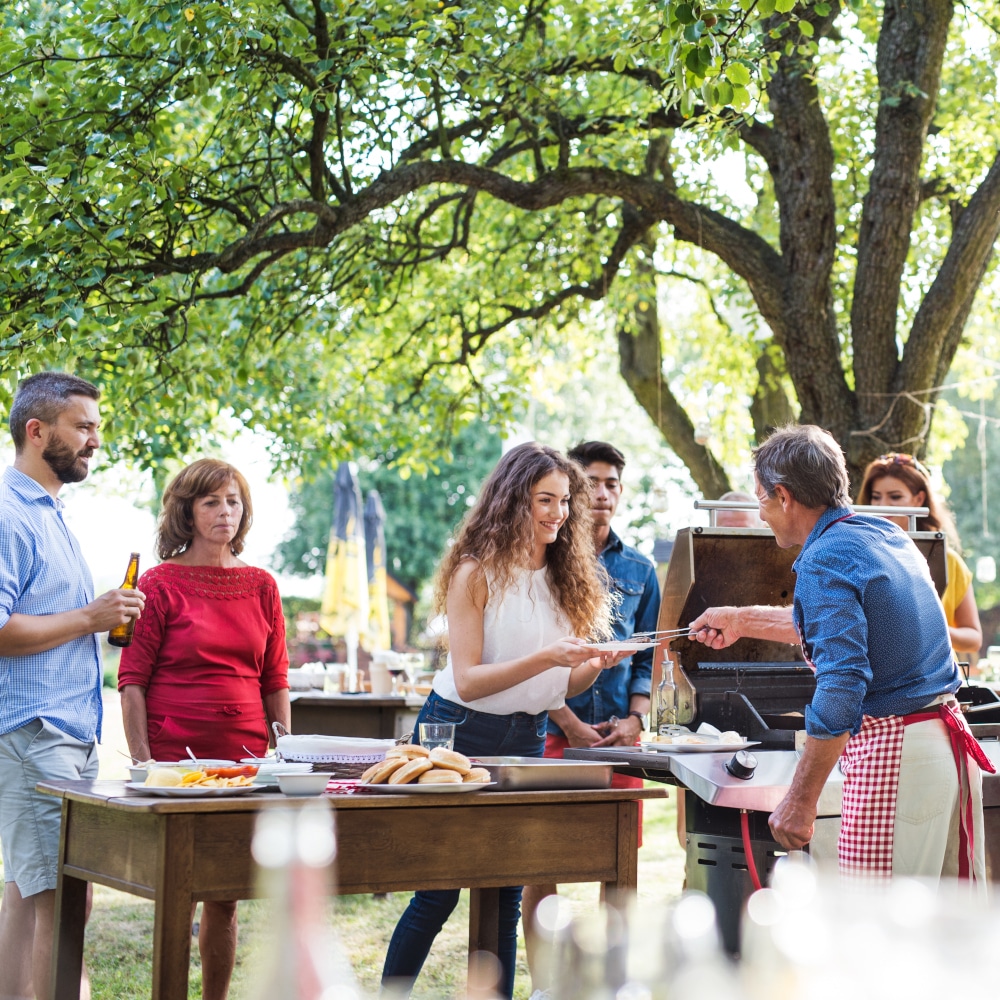 The National Institute on Deafness and Other Communication Disorders reports, "Approximately 15% of American adults (37.5 million) aged 18 and over report some trouble hearing." If you're among this population and you're planning to host or attend barbecues at Washington Park on College Street this summer, you may be wondering how you can make the most of this experience. We review tips for this below.
Turn Down Background Noise
It may be tempting to play music to create an ambiance, but background noise like this can make it especially challenging to follow along with what people are saying. If you're hosting, consider turning off the music entirely, and if you're attending someone else's barbecue, you can ask them to turn the music down a bit.
Find a Good Spot to Converse
Barbecues are casual affairs, so you're free to sit or stand wherever you'd like. We recommend sitting or standing with a smaller group with your back to the sun so everyone else's faces are well-lit. This way, you'll be able to better read lips and facial expressions.
Ask a Loved One to Go with You
If you're going to a barbecue where you don't know other attendees very well, ask a loved one to go with you. They'll be able to sit or stand with you and repeat important information that you may have missed.
Take Listening Breaks
If you start to feel fatigued after a lot of conversation, know that this is normal and it's okay to take listening breaks as needed. Feel free to step away or run out to your car for a few minutes if you're getting overwhelmed.
Wear Your Hearing Aids
If you own hearing aids, make sure you wear them! They will turn up the volume on the speech of your conversation partners and dampen background noise so you can hear better.
See an Audiologist
If you don't yet own hearing aids, we recommend scheduling an appointment with an expert audiologist at The ENT Center of Central Georgia right away. They can not only diagnose your exact type and degree of hearing loss, but they can also prescribe treatment that will suit your hearing aids.
For more information or to schedule an appointment with an expert audiologist, call The ENT Center of Central Georgia today.