Do you enjoy sleeping on your stomach, or are you more of a side sleeper? Research shows that neither of these positions is ideal; the best position for sleeping is actually on your back. We review some of the benefits below.
Reduced Back Pain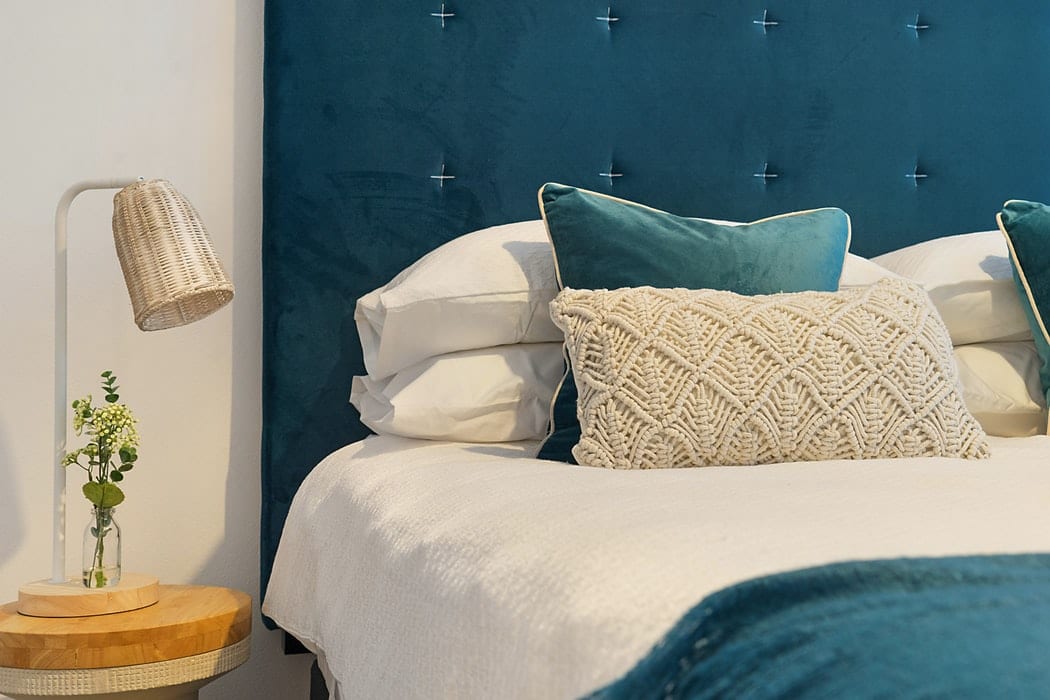 A 2019 review article published in BMJ Open, a peer-reviewed open access medical journal, reports that side sleeping is associated with less spinal pain than sleeping on your stomach. This is likely because sleeping on your back mimics your body's position when standing up straight.
Improved Breathing
Your diaphragm is the muscle responsible for breathing. When it is compressed, which occurs when you sleep on your stomach or side, your breathing becomes shallower.
In addition, when sleeping with your head down or turned to the side, mucus can pool in your sinuses and cause sinus pressure. Sleeping on your back with your head elevated on a pillow can help prevent a buildup in your nasal passages and help relieve congestion so you can breathe better.
Better Skin
According to dermatologists, the best way to keep your skin clear is to stop touching your face, including while you sleep. Your pillowcases absorb sebum, the oil produced by your skin, as well as any dirt, debris or products left on your face overnight. These residues can be easily transferred to your skin while you are sleeping, leading to irritation, redness, blackheads and whiteheads.
In addition, sleeping with your face on a pillowcase can also pinch and pull your skin. This friction can lead to the development of wrinkles and fine lines.
Safer for Babies
The American Academy of Pediatrics reports back sleeping, also known as supine sleeping, is the preferred way for babies to sleep to reduce the risk of sudden infant death syndrome (SIDS).
Ready to try Back Sleeping?
You don't need to take a trip to Mattress Outlet Atlanta to purchase an expensive mattress to get a better night's sleep. All you'll need are a few pillows and a rolled-up towel. Place the rolled-up towel under your lower back and a pillow under your knees to help support the curved areas of your body and eliminate pressure on your back. For more information or to schedule an appointment with the sleep experts, call ENTCG today.